About Tag Heuer
About Tag Heuer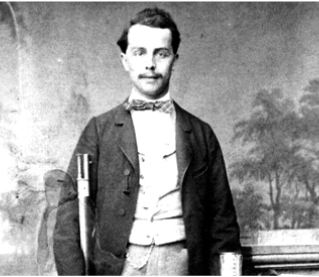 TAG Heuer watches are famous for its original style - a unique combination for performance, elegance and sportsmanship. Conventional and avant-garde materials are used with intelligence to create simple yet distinctive lines of TAG Heuer watches. TAG Heuer watches are known for their firmly modern design.

Many brands do extensive research to determine just who their target market is and go to great lengths to make sure they are communicating the right message.TAG Heuer is coming at it from a different perspective. The new emphasis for TAG is involving their customers in the experience of the brand. Rather than the interaction between the brand and the customer beginning and ending at the sale, TAG Heuer wants to use the sale as the opportunity to develop a long standing relationship with each and every customer. The company calls this approach Customer Relationship Management (CRM). "We have been able to identify each consumer who purchased a TAG Heuer watch," Lalonde explains. "We are placing an important part of the relationship with the consumer post purchase. The goal is to make the consumers live the TAG Heuer experience after they have purchased the watch. We want to inform them, communicate with them and provide them with offers that are unique to TAG Heuer".

Heuer's continusing presence within the watchmaking world secured his place in history. This mastery is reflected in the impressive number of patents making TAG Heuer one of the key references in Swiss Made watch-making know-how. For 142 years, the company has confirmed its initial vocation: producing watches that constantly push back the frontiers of precision, reliability and aesthetics. That is why the TAG Heuer philosophy is symbolized by the slogan "Swiss Avant-Garde since 1860".

TAG Heuer's involvement in sports dates back to 1860, when company founder Edouard Heuer decided to direct his watchmaking efforts towards sports watches in general, and chronographs in particular. Building on its products' reputation for precision, endurance and technical innovation, the Heuer brand became closely identified with the world of competitive sports, notably Formula 1 racing, sailing and skiing.

These various partnerships have allowed TAG Heuer to develop a unique watchmaking know how in prestigious sports watches and chronographs, with world famous timepieces like the Carrera, Monaco, Chronosplit Manhattan, 2000 series and more recently the Kirium F1.

By consistently cultivating close links with the world of sport, TAG Heuer has acquired genuine legitimacy in this field and unique know-how in terms of performance and reliability that have enabled it to develop new technical improvements which ensure the most precise measurement possible of athletes' performances.

TAG Heuer is a leading producer of prestigious Swiss sports watches and chronographs sold under one of the world's most widely recognized luxury brand names. The name "TAG Heuer" is instantly recognizable worldwide, undeniably original. It has a personality and a style all of its own. Unconventional, original, fast moving - these are just some of the qualities immediately associated with the TAG Heuer brand.

Our Tag Heuer replica watches are the highest quality and most durable replicas available - almost indistinguishable from the real thing. Our replicas are of unparalleled quality and endurance. They'll last as long as the real things - and at a significantly reduced cost. If you've ever wanted to own a Tag Heuer watch, but couldn't afford it, a Tag Heuer replica watch is right for you.