About B.R.M.
About B.R.M.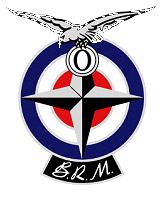 History Of BRM Watches
BRM stands for Bernard Richards Manufacture, a French based company that is known for its vintage and high class timepieces. New BRM watches can sell for tens of thousands of dollars in some cases, and are highly collectible. The company prides itself on moving away from mass production, and focusing on "elite" watches that are personal, and will stand the test of time. As the BRM website states, "perfection" is the company's goal.
The company began near Paris, where Bernard Richards manufactured watches along with a small group of craftsmen. The first watch the company produced was an automatic chronograph, and was a good example of how human skill can be combined with up to date technology in order to create a working machine. Since then, there have been a number of BRM watches including the Birotor, V5-25 and V18-48. New improvements to these watches are regularly released, with certain models being updated in 2009.
BRM V8 Watch
The BRM V8 watch has a 7753 movement, crystal sapphire on the front and back and is water resistant down to 100 meters. It comes with a 3 year warranty, and has racing numbers on the dial to give it some extra style. The dials of the watch are black, and thehands are extra light. Typically, a used or second hand BRM V8 watch will cost several thousand dollars.
BRM V16 Watch
A new BRM V16 watch usually cost in excess of $4000, although this varies depending on where and who you buy from. It is an automatic chronograph watch with a 46m diameter, a choice between fiberglass or carbon setting and a polished stainless steel case. The movement is a Swiss 7753 ETA Valijoux, and it is built to be water resistant down to a depth of 100m. It is an interesting watch to look at, with a crowded, high tech face and a crystal sapphire front and back.
BRM G45 Watch
The G45 is a Swiss chronograph watch was a 7753 movement, It comes with a steel case, is resistant down to 100 meters and is built to be ultra slim. There are several different versions including the G45-T-AB, G45-T-AG and G45-T-AR. The price of a BRM G45 watch depends on the exact model, and whether it is used or new. Used BRM watches are typically cheaper, unless they are considered vintage models.
There are a range of other BRM watches available. These include the CR, CT and MT series. The company also produce a Tourbillion watch. Aside from its regular watches collection, there is a BRM precious watches collection. Some of the models in this collection include the R-50 and the GP40.