About Calvin Klein
About Calvin Klein
Calvin Klein Fashion Designer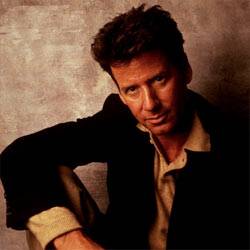 The following biography contains information on Fashion Designer calvin klein.

BIOGRAPHY
Fashion designer. Born November 19, 1942, in the Bronx, New York, Klein was raised in the borough's Mosholu Parkway sectionСa middle-class Jewish community of first and second-generation immigrants. As a teenager, he developed a passion for fashion and drawing, often spending hours on end sketching women in suits and dresses. Following his graduation from the High School of Art and Design, Klein studied apparel design at Manhattan's preeminent Fashion Institute of Technology, where he met fellow student Jayne Centre. The two married in 1964, two years after Klein completed his course work.
Inspired by the fresh and unpretentious style of New York's urban youth, Klein set out to launch his own clothing company in 1968. With financial backing from his childhood friend Barry Schwartz, he commissioned a local seamstress to make a handful of coats and dresses. A merchandise manager from Bonwit Teller visited Klein's dingy showroom and took notice of the collection. Within weeks, the chic department store purchased $50,000 worth of merchandise and displayed the samples in eight of their coveted windows. Shortly after his auspicious debut, Klein created a line of designer sportswear.
Throughout the fashion industry, word spread quickly about Klein and his sleek designs, which were now featured regularly in Vogue and Harper's Bazaar. In the early 1970s, he introduced his trademark jeans, which he elevated to designer status by cutting them tight and branding his name on the back pocket. A series of provocative advertisements (that had 15-year-old Brooke Shields cooing the line, "Nothing comes between me and my Calvins.") created a designer jean frenzy among consumers, who were purchasing over 40,000 pairs a week.

In 1982, by adding style and his logo to boxers and briefs, Klein conquered the underwear market. He blurred the boundaries between the sexes, designing masculine bikinis for women. In the late 1980s, Klein entered the fragrance market with the launch of Obsession and Eternity.

The Calvin Klein label expanded over time to include swimwear, accessories, hosiery, and eyewear. In the early 1990s, he started to manufacture a more affordable line of casual apparel and accessories under the brand name CK. With his trademark minimalist designs, Klein penetrated the home decor market, where accessories ranging from bath towels to bedding linens bear his name. His most recent endeavor was Calvin Klein CosmeticsСa makeup line sold exclusively in fine department stores. To date, Calvin Klein Incorporated exceeds $6 billion in annual sales.

Throughout his career, Klein has come under criticism for his ubiquitous and controversial ad campaigns, most notably those that featured Kate Moss, Mark Wahlberg, and Antonio Sabato Jr. In 1995, he roused antipornography advocates with a series of commercials that featured adolescents in sexually evocative poses. Klein pulled the ads after being denounced by President Bill Clinton and the Catholic League.

Widely considered the most prominent American fashion designer, Klein was first awarded the Council of Fashion Designers of America Award for outstanding design in both womenswear and menswear in 1982, becoming the first designer ever to receive both honors in the same year.
calvin klein
Klein has received many accolades for his work and contribution to fashion: he won the Coty Award in 1973, 1974 and 1975 (making him the youngest designer to win these awards), and was awarded the Council of Fashion Designers of America Award for design in women and menswear in 1982, 1983, and 1986 (making history as the first designer to receive both awards in the same year), as well as the CDFA in 1993 for both women and menswear, and the America's Best Designer of 1993 Award.

A member of numerous committees, such as the Council of Fashion Designers of America, Klein is the designer of choice for celebrities such as Julia Roberts, Gwyneth Paltrow and Helen Hunt, and has influenced designers such as Miuccia Prada and Donna Karan.

Before divorcing in 1974, Klein and Centre had a daughter, Marci. In 1986, Klein married socialite Kelly Rector; they have since divorced.

The firm was founded in 1968 by Barry Schwartz and Calvin Klein, who were its sole owners until clothing maker Phillips-Van Heusen bought the company in 2003.
Company Perspectives:
We believe our expertise in brand management, product design, sourcing, and other logistics provides us with the ability to successfully expand product offerings and distribution under the Calvin Klein brands while preserving the brands' prestige and global presence. As a result, we believe we have the opportunity to realize sales growth and enhanced profitability.

Key Dates:
1968: The Calvin Klein brand is launched.
1973: Klein wins his first Coty American Fashion Critics Award.
1979: Calvin Klein controls one-fifth of the designer jeans market.
1982: Klein enters the underwear business.
1985: A new perfume called Obsession is launched with a $17 million advertising campaign.
1989: A Unilever Co. subsidiary purchases the Calvin Klein cosmetics/fragrance line.
1994: A unisex fragrance, cKone, is introduced; the company's underwear business is licensed to Warnaco Group Inc.
2000: Klein files suit against Warnaco Group and its CEO Linda Wachner.
2003: Calvin Klein is acquired by Phillips-Van Heusen Corporation.

Company History:
Calvin Klein, Inc., designs, licenses, and, in some cases, produces clothing, accessories, fragrances, and home furnishings bearing the name of designer Calvin Klein. Since its inception, the company was a partnership between Klein and his childhood friend Barry Schwartz. Named by Time magazine in 1996 as one of the 25 most influential Americans, Klein made his impact not only by designing but also by marketing his wares through high visibility and often controversial advertisements created by the company's in-house agency, CRK Advertising. In 2002, worldwide retail sales of Calvin Klein products surpassed $3 billion. Most of these goods were manufactured and sold by other companies under license--licensed products account for over 90 percent of company revenue. After three years of shopping around for a buyer, Schwartz and Klein inked a deal with Phillips-Van Heusen Corporation, the largest shirtmaker in the United States. The $430 million transaction was completed in February 2003.

Rocketing to Stardom in the 1970s

Born and raised in New York City's borough of the Bronx, Calvin Richard Klein decided he wanted to be a fashion designer at an early age. After graduating from the Fashion Institute of Technology in 1963, he worked for women's coat and suit manufacturers in Manhattan's garment district before opening his own business in 1968. A childhood friend, Barry Schwartz, loaned him $10,000 in start-up money and joined the firm a month later, after the family supermarket in Harlem that Schwartz had inherited was gutted in the riots that followed the assassination of Martin Luther King.

Klein rented a dingy showroom to exhibit a small line of samples. His big break came when a vice-president at Bonwit Teller stopped at the wrong floor of the building, liked what he saw, and invited Klein to bring his samples to the president's office. Klein wheeled the rack of clothes uptown personally and won an order of $50,000 (retail) on the spot. Bonwit's gave the merchandise impressive exposure, with window displays in its flagship Fifth Avenue store and full-page ads in the New York Times. Soon after, Calvin Klein was besieged by orders. The fledgling company booked $1 million worth of business in its first year, reaching sales volume of $5 million by 1971.

Klein mainly designed women's coats and two-piece suits until 1972, when he began concentrating on sporty sweaters, skirts, dresses, shirts, and pants that could be mixed and matched for a complete wardrobe. The clothing featured the simplicity of line, muted earth tones, and classic fabrics that characterized his work and gave it an air of understated elegance. Klein won a Coty American Fashion Critics Award--fashion's Oscar--in 1973. He received an unprecedented third consecutive Coty Award for women's wear in 1975 and, at age 32, was elected to the group's Hall of Fame. That fiscal year (ending June 30, 1975) the firm shipped $12 million worth of merchandise, including swimsuits and dresses. It earned another $2 million to $6 million from licensing furs, umbrellas, sheets, shoes, scarves, belts, dresses, sunglasses, suedes, and patterns. Klein not only designed every item carrying his name but closely watched every step of the production process.

Company revenues rose to $40 million in fiscal 1976 and a startling $90 million in 1977. Because its prices were generally below those of its two major competitors, Ralph Lauren and Anne Klein, the firm won the loyalty of young working women as well as older, wealthier buyers. Calvin Klein merchandise was so hot that the company could pick and choose among stores that wanted to carry the company's products and blackball those that dared to try to return unsold goods. Seven hundred buyers and reporters were turned away from Klein's fall 1978 fashion show; the buyers who got in placed $28 million worth of orders within 48 hours.

Klein introduced his first menswear collection in 1978, telling the New York Times Magazine that he approached men's clothing "with the same philosophy as the women's. They're for Americans who like simple, comfortable but stylish clothes--but with nothing overscale or extreme." No less than 779 fabrics were used in the European-produced collection, which ranged from neckties to suits and overcoats. The production and sale of most of the men's clothing was licensed to Bidermann Industries. Also in 1978, Calvin Klein introduced his own line of fragrances and a complete makeup collection of 18 beauty and skin-care products that stressed neutral colors to give the face a natural effect. However, the lightweight, rosy perfume (at $85 an ounce) needed to anchor the collection never caught on with the public. The fragrance and cosmetics business was sold to Minnetonka, Inc. in 1980.

Calvin Klein jeans, by contrast, were to become the company's biggest hit. Klein's first attempt, in 1976, to capitalize on the designer-jeans craze--at $50 a pair--was a failure. The following year, however, his company cut a deal to design the product for Puritan Fashions Corp., the largest dress manufacturer in the world. Klein raised the groin in his jeans to accentuate the crotch and pulled the seam up between the buttocks to give the rear more shape. A Times Square billboard of model Patti Hansen on her hands and knees, her derriere arched skyward and the Calvin Klein label on her right hip visible, caused a sensation and remained in place for four years. By 1979, Calvin Klein was second to Gloria Vanderbilt in designer-jeans sales, with one-fifth of the market. A company spokesman observed, "The tighter they are, the better they sell."

The biggest lift to Calvin Klein's jeans was the television campaign directed by Richard Avedon that featured 15-year-old model/actress Brooke Shields provocatively posed in a skin-tight pair of Calvin Klein jeans. In the best-remembered spot, she pronounced, "Do you know what comes between me and my Calvins? Nothing." In another she declared, "I've got seven Calvins in my closet, and if they could talk, I'd be ruined." These suggestions of underage sexuality struck a public nerve and, following a flood of complaints, the New York flagship stations of all three networks banned the two ads from the air. Klein could shrug off the criticism because sales of his jeans were then climbing to two million pairs a month. He added a jeans-inspired collection that included shirts, skirts, and jackets, also licensed to Puritan. These products accounted for about $100 million in sales in 1980.

Branching Out in the 1980s

In 1982, Calvin Klein entered the underwear business, once again exploiting the allure of youth in provocative poses to push the product. Photographer Bruce Weber's beefcake ads featured a brawny Olympic pole vaulter in various states of well-endowed undress. When the company rented space in 25 New York bus shelters to display advertising posters featuring the underwear, all 25 had their glass shattered and posters stolen overnight. The follow-up was predictable--a line of women's underwear featuring male-style briefs and boxer shorts that retained the fly front. Both campaigns were hits. The men's line was part of the Bidermann license, which lapsed in 1987, while the women's skivvies so outstripped Calvin Klein's own manufacturing capabilities that in 1984 this division was sold to Kayser Roth Corp., a unit of Gulf & Western Industries, for about $11.2 million. Calvin Klein continued to design and create advertising for women's underwear, later adding hosiery and sleepwear lines.

In 1982, Puritan Fashions--9 percent owned by Klein and Schwartz--had sales of $245.6 million, of which licensed Calvin Klein products accounted for about 94 percent, earning $15.6 million in royalties for the firm. However, Puritan's finances deteriorated as the designer-jeans boom ended and so, to protect their investment, in late 1983 Klein and Schwartz bought almost all the shares they did not already hold for $65.8 million in a leveraged buyout, with a Puritan subsidiary financing the purchase by taking out bank loans. The consolidated companies were renamed Calvin Klein Industries. After Puritan lost $11.3 million in 1984, Calvin Klein Industries placed $80 million in high-yield bonds (so-called junk bonds) through Michael Milken of Drexel Burnham Lambert Inc., mostly to keep Puritan afloat.

Registration statements filed with the Securities and Exchange Commission in connection with the junk bonds Calvin Klein issued afforded the public a rare look at the finances of the closely held enterprise. Calvin Klein Industries had 1984 revenue of $258.2 million and net income of $17.2 million, with Klein and Schwartz each collecting $12 million in salary, dividends, and other distributions. Puritan returned to profitability in 1985, earning $12.4 million. Nevertheless, Calvin Klein Industries had huge payments to make on its big junk-bond debt, and this financial problem seemed to be taking a toll on the designer. "Every color choice became life or death," he later told Newsweek, "because doing everything as well as possible meant survival." In 1988, he spent a month at the Hanley Hazelden Center in Minnesota to receive treatment for drug and alcohol addiction.

When Minnetonka launched a new perfume called Obsession--at $170 an ounce--in 1985, Calvin Klein created a heavy-breathing print and TV campaign that cost more than $17 million in ten months alone, followed by another $6 million campaign for Obsession for Men. One Weber print ad featured two nude men entwined around one female; another, a naked couple with their groins pressed together; a third, three naked women, limbs entangled. A survey ranked the Obsession ads as the most memorable print advertisements of the year for four years in a row. TV commercials displayed a female model as the object of obsessive love by, in turn, a boy, a young man, an older man, and an older woman. Obsession quickly became the second-best selling fragrance in the world. Combined with Obsession for Men and a line of body products, sales broke the $100 million mark by the end of 1987.

To complement Obsession, an oriental fragrance, in 1988 Calvin Klein introduced a floral scent, dubbed Eternity, which was marketed in perfume, cologne, cologne-spray, and body-cream forms. Newly married to his second wife, Klein devised a softer $18 million promotional campaign based on the themes of spirituality, love, marriage, and commitment. By the end of its first year on the market, Eternity had grossed $35 million. Minnetonka (14 percent owned by the Calvin Klein Sport division) was sold in 1989, with the Calvin Klein cosmetics/fragrance line fetching $376.2 million from Unilever Co.'s Chesebrough-Pond's subsidiary. Also in 1989, Calvin Klein opened its first full-line free-standing store, in a Dallas suburb. Products included Calvin Klein Sport lines for men and women, women's and men's underwear and sleepwear, hosiery, shoes, outerwear, accessories, cosmetics, and fragrances.

Rescue and Resurgence in the 1990s

In 1991, Calvin Klein introduced a new silk-scarf collection licensed to Ray Strauss Unlimited. Also that year, the company resumed menswear, licensing it to Gruppo GFT, an Italian manufacturer. Eyewear and sunglasses bearing the designer's name, previously made by Starline Optical Corp., were licensed to Marchon Eyewear. The big story that year, however, was the introduction of Escape, a $115-an-ounce "fruity, floral" scent. "After work you get away," Klein explained regarding the concept. "You escape, and you do it with style." Escape proved a hit and was followed in 1993 by Escape for Men.

Despite sizable royalty payments from these and other products, Calvin Klein was falling into financial trouble in the new decade. The company's revenue dropped 13 percent in 1990, to $197 million, leading to a $4.3 million loss, the third time in five years the company had been in the red. The Puritan/Calvin Klein Sport division lost $14.2 million alone. Many younger women who could not afford the designer's flagship Collection line were not buying his clothes at all. A sexually suggestive insert for Calvin Klein Jeans in Vanity Fair in October 1991 failed to stimulate sales, prompting U.S. retailers to contend that Klein had fallen out of touch with their customers.

Calvin Klein, Inc. was restored to financial health partly through the efforts of David Geffen, the entertainment tycoon who was a long-time friend of the designer. Geffen purchased $62 million of the company's debt securities in 1992 at a discount and was repaid in 1993, when the company took out a $58 million loan from Citibank. The firm then paid off the Citibank loan by licensing the underwear business to Warnaco Group Inc. for $64 million. Warnaco also won the license for a new venture, men's accessories.

Undeterred by suggestions that with the end of the "decadent" 1980s sex no longer sold, Klein introduced a new line of underwear, including $16 fly-button shorts, in 1992 with ads featuring Marky Mark (Mark Wahlberg), a muscular rap star. The campaign proved successful with both young men and women, grossing $85 million for the company within 12 months. In 1994, a partnership later renamed Designer Holdings Ltd. bought Calvin Klein's fading jeans business for about $50 million. Calvin Klein introduced a khaki collection in 1996 and also licensed it to Designer Holdings, along with CK Calvin Klein Jeans Kids and CK Calvin Klein Kids Underwear, also introduced that year. Designer Holdings was acquired by Warnaco in 1997.

By 1995, when it opened a four-level, 22,000-square-foot minimalist-style emporium at Madison Avenue and East 60th Street in Manhattan, Calvin Klein had six stores in the United States. In addition, during 1993 and 1994, the company licensed Calvin Klein boutiques to operators in Barcelona, St. Moritz, Zurich, and Singapore and formed a partnership with four Japanese companies to create in-store shops there and to produce more licensed apparel. Four stores--in Manhattan, Dallas, Palm Beach and Costa Mesa, California--remained in 1997. The company also had an outlet store in Secaucus, New Jersey.

In 1994, Calvin Klein introduced cKone, a unisex fragrance that became another smash hit, grossing $60 million in its first three months. It was followed in 1996 by cKbe, promoted in a $20 million monochrome print and TV campaign directed by Richard Avedon that featured young models exposing lots of pierced and tattooed flesh. In a poll conducted by Louis Harris for USA Today, only 4 percent of the respondents expressed strong liking for the ads, while 57 percent said they disliked them. Advertising experts suggested that what was turning off the general public was precisely what was attracting the people who were buying the product, especially teenagers.

Advertisements for Calvin Klein jeans also continued to provoke controversy. Posters featuring a notably skinny model, Kate Moss, were festooned with stickers reading "Feed this woman" by a Boston-area group called Boycott Anorexic Marketing. The company ignored the group but was unable to shrug off the reaction, especially from Christian groups, created by its summer 1995 campaign for CK Jeans, featuring models who appeared to be teenagers in states of undress that, according to one writer, "suggested auditions for low-budget porn movies." For the first time the company retreated, pulling the ads, which the designer maintained had been "misunderstood. ... People didn't get that it's about modern young people who have an independent spirit and do the things they want to and can't be told or sold." A U.S. Justice Department investigation ended without charges after federal agents determined that no minors were used in the ads.

The controversial ads did not offend the market for which the campaign was intended. CK Calvin Klein Jeans continued to be one of the strongest sellers among youths. "They want the Calvin Klein label," explained the executive editor of Children's Business in 1996. "Also at the point the children are over eight, they're pretty much deciding what they want to wear. ... These lines ... have the cachet that comes from the adult market." Later that year a Calvin Klein underwear ad showing a 20-year-old male model in very tight gray briefs, posed with his legs wide apart, was dropped by the company's own licensee, Warnaco. Also in 1996, a group of parent-led anti-drug groups called for a boycott of Calvin Klein products to protest a new ad campaign that they said glamorized heroin addiction. The magazine and television advertisements in question featured gaunt, glassy-eyed models to promote cKbe. In 1999, an underwear billboard in Times Square featuring two scantily clad young boys launched yet another round of controversy. The ad was eventually pulled after rumors surfaced that speculated on Klein's sexual orientation.

In 1995, Calvin Klein launched, under license, a home collection composed of sheets, towels, and tableware. By 1997, only the designer's signature Calvin Klein women's collection of apparel and accessories and the CK Calvin Klein bridge collections of less-expensive women's and men's apparel (except in Europe, the Middle East, and Japan) were being manufactured by the company itself. Of the company's $260 million in sales in 1996, $141 million came from its in-house products and $119 million from royalties and designer income. Of worldwide retail sales of $4.4 billion, apparel accounted for $2.7 billion, fragrances for $1.5 billion, and other products for $200 million. Net profits were $41 million.

During the late 1990s, Calvin Klein, Inc. was 43 percent owned by the designer and 43 percent owned by Schwartz, who was chairman and chief executive officer. The rest of the equity was held by family trusts. Gabriella Forte, a former Giorgio Armani executive, became the company's president in 1994 and was put in charge of day-to-day administration. The company was divided into three parts: the Calvin Klein collection, cK sportswear, and cK Jeans. In addition to apparel, each segment offered perfume, accessories, and housewares.

New Ownership in a New Century

During 1999, both Klein and Schwartz agreed that it was time to seek out expansion via a merger or an alliance. In October, the company hired investment firm Lazard Freres & Co. to organize a deal. With a billion dollar price tag however, Calvin Klein was unable to find a suitable partner. and in April 2000 the firm took itself off of the market. Klein commented on the process in a June 2000 DNR article, claiming that "a year ago we decided to explore strategic options for the company. We wanted to see how we can take the company to the next step. It gave us the opportunity to talk to various partners and explore opportunities and take the business to the next level." Klein went on to say, "We decided to remain a private company because we thought we could do it better on our own."

During that same time period, Klein filed suit against his largest licensee, the Warnaco Group Inc. and its CEO Linda Wachner. Claiming the firm had violated federal trademark laws and breached fiduciary duty and several contracts by distributing its jeans to low-end retailers, Klein hoped to strip Warnaco--on the brink of bankruptcy--of its licensing rights. Warnaco on the other hand, claimed that Klein had been fully aware of its distribution practices for years and they stood to lose millions if the suit favored Klein. In 1999, one-third of the company's revenues and cash flow was attributed to the sale of Calvin Klein jeans. Relations became even more strained between the two companies when Wachner filed a libel suit against Klein for comments made in several speeches and on the television show Larry King Live. The two appeared in court in January 2001 but came to an amicable resolution before the proceedings began.

In late 2002, Calvin Klein, Inc. caught the eye of Phillips-Van Heusen Corporation (PVH), a company looking to acquire a major brand. As the largest shirtmaker in the United States, PVH owned the Van Heusen, IZOD, and G.H Bass brands and had licensing agreements with Geoffrey Beene, Arrow, DKNY, and Kenneth Cole. Under the leadership of CEO Bruce Klatsky, PVH made a play for Calvin Klein and eventually won the battle. A 2002 New York Times article reported that the union would "give Van Heusen what Mr. Klatsky called the best-known apparel label in the world, and will give Calvin Klein, who will stay on with the new company, the financial resources to further expand his name in Asia and Europe. The purchase will also free the designer to worry more about aesthetics and less about production and bookkeeping."

Under the terms of the deal, Klein remained a design consultant for Calvin Klein, Inc. while PVH retained 100 percent ownership of the firm. The $430 million cash and stock deal also included royalty payments to Klein through 2018. Completed in February 2003, the acquisition marked a new era for the brand. For the first time, Klein did not have complete control over the products sold under his name, and his partner Schwartz had retired. After questionable behavior in March at a Knicks basketball game in New York was made public, Klein announced he was again seeking professional help for substance abuse. Both PVH management and Klein claimed it would not affect his role with the company.

In March 2003, Calvin Klein announced a licensing agreement with Vestimenta S.p.A. in which the Italy-based concern would manufacture and distribute the Calvin Klein Collection line. PVH also planned to launch a new Calvin Klein men's sportswear line in 2004. While Calvin Klein would no doubt continue as a leading brand for years to come, the results of its new ownership and management structure remained to be seen.

Principal Competitors: Donna Karan International Inc.; Polo Ralph Lauren Corporation; Tommy Hilfiger Corporation.