Structure of watches functions
STRUCTURE OF WATCHES FUNCTIONS
Models of mechanisms

Watches - is not only a convenient and fashionable accessory. It is also a figure of style, success and good taste of their owner.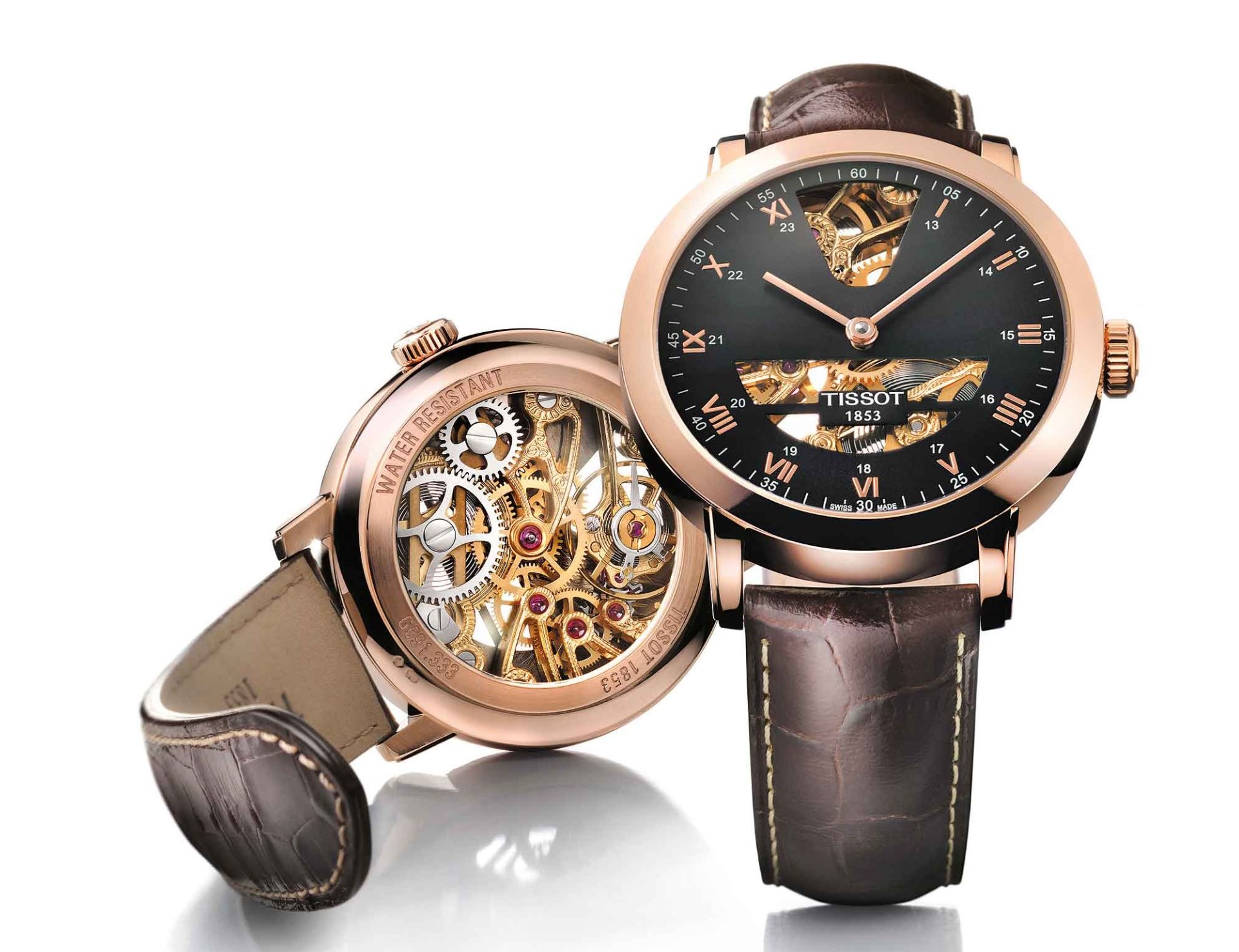 Do you want to choose a watch of excellent quality at an affordable price?
Then you have come to the right place!

Quality mechanism - sturdy heart of watches

First, you should define the mechanism. We offer our clients high-quality replicas of watches from Hong Kong. They are equipped with Swiss and Japanese mechanisms.

What they have in common?

Excellent quality
Durability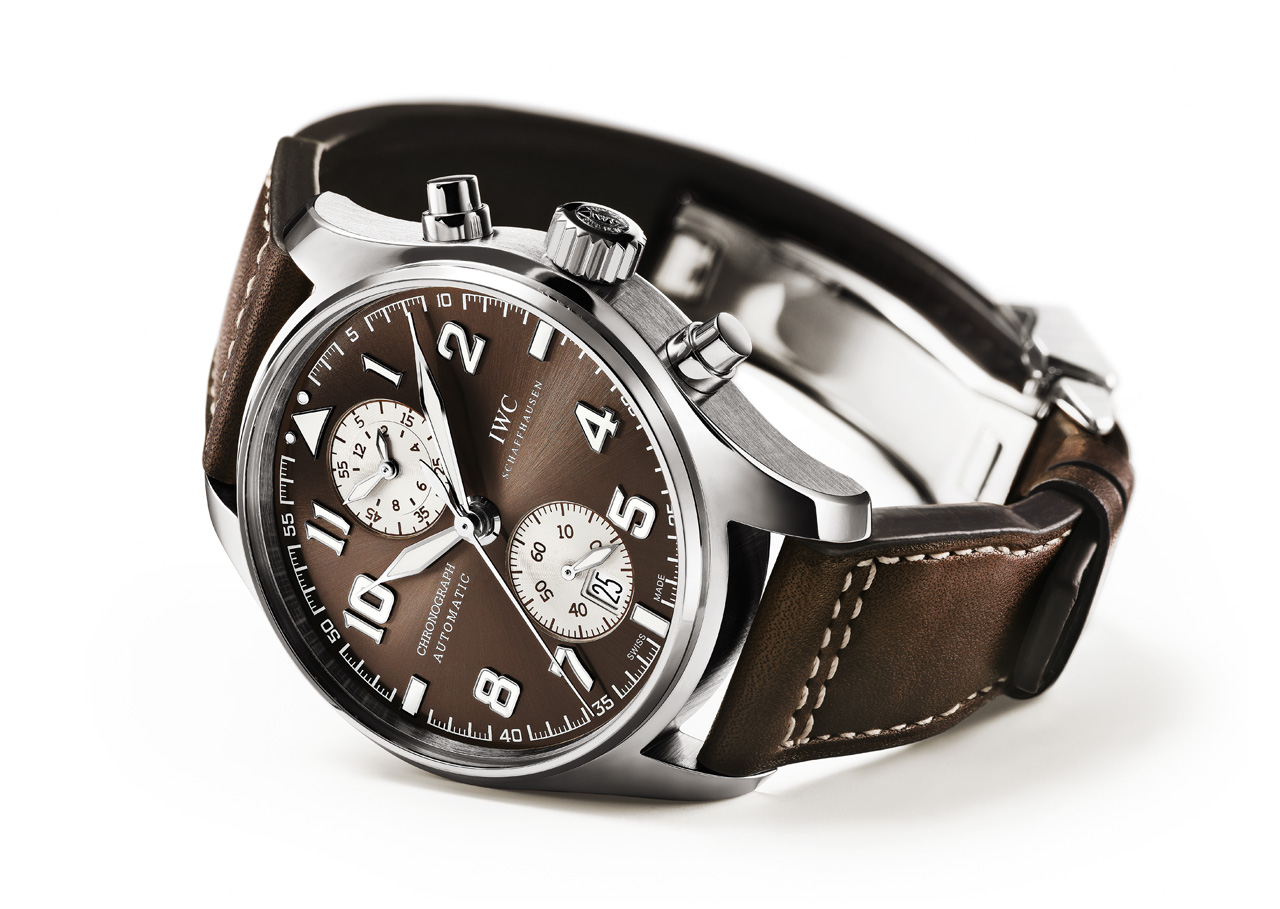 Reliability

What's the difference?

Aesthetics
The degree of complexity of the mechanism

Swiss movement - is complicated and powerful design that is visible through the rear window, and look like real works of art. We offer our clients high-precision mechanisms from ETA.
Japanese movement - brilliant in its simplicity and originality of execution. We offer our customers a product by Miyota Japanese company that is the largest subsidiary of the Japanese manufacturer - the company CITIZEN WATCH CO, LTD. Mechanisms of Miyota widely used by European and American manufacturers of hours.

Quartz or Mechanical? The choice is yours!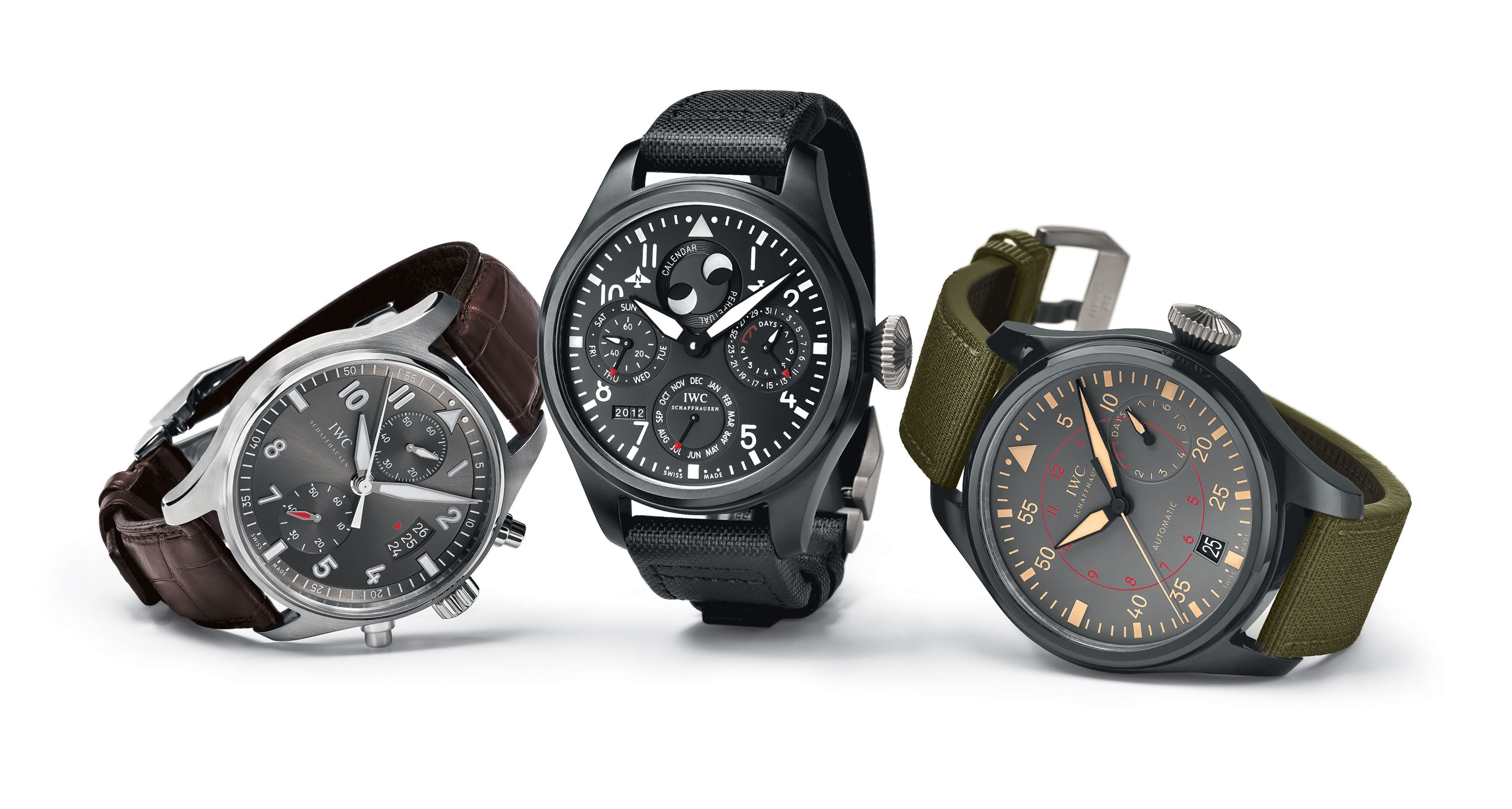 Mechanical self-winding movement
Mechanical hand-wound movement
Quartz movement

The mechanical mechanism is driven by a spring. It can self-winding of your constant movement, or you'll wind up manually. Quartz working on the battery.

Each type has its advantages.
Quartz - more accurate.
Mechanical - "live" and prestigious.
Luxury replica TAG Heuer Grand Carrera or stylish replica Ulysse Nardin Maxi Marine Chronograph? You decide.
One thing is clear: Favorite watches will certainly become part of your life!

About the dials
What we see, glancing at the watches? Of course, their face. How important is this item in the operation, and how to choose the "right" face?

The main components of the dial: details about the important stuff

Analog dial of a good Swiss replica watches can be both practical and aesthetic.
His striped or colored field located arrows of various shapes, as well as the notation of dates. The dial can contain additional windows and additional dials.

On the dials

The numbers on the dial are: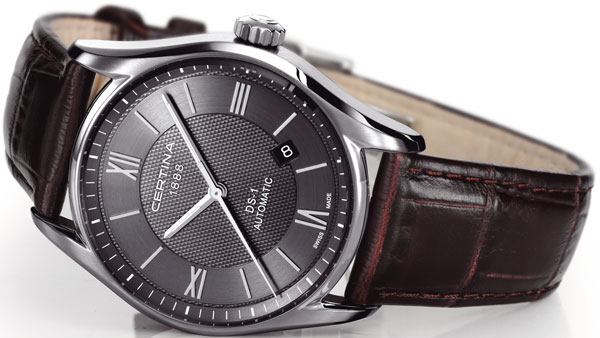 Roman
Arab
Moreover, the field may be clean without indication.

When choosing a watches of great importance is the size of the dial, its shape and color.
Models from our catalog are the same shape of the dial, the color and the main elements of the original model.

Dial as decoration

On the dial, some models from our catalog may present a variety of decorative details:

Figures and patternsInlay
Stones and metals


The most popular inlaid with Swarovski crystals. The crystals can be located: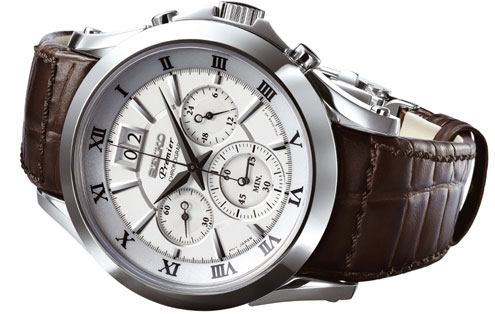 On welt
On the dial
On the bracelet

Dial classic watches, "a suit"
When choosing a good replica of the Swiss classic men's or women's watches in view of the strict business dress code, you must adhere to the following rules:

No stones and rhinestones!
The watch dial is carried out on a black or white substrate may be coated with enamel.
Conservative functionality - that's the motto. The clock may be the presence of an additional dial, date at least - the lunar phases.
The numbers can be in the form of notches, Arabic or Roman.
Arrows - a strict form, rectangular or triangular, as well as Breguet form.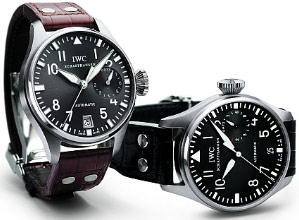 Copies of Swiss watches, made in classic style, have a strict and stylish dial, a measure of luxury and taste to their brand.

A true gentleman necessarily fit replicas Maurice Lacroix, Patek Philippe and Raymond Weil.


About straps and bracelets



Harmoniously complemented by a strap or bracelet, the watch look like a single entity - a fashionable and stylish accessory, emphasizing the quality of your taste and your time.
Easily change the strap, depending on the mood and image - an excellent opportunity to "play" with style.


The strap or bracelet? Make an informed choice!
Replicas of Swiss watches from our catalog are the most common straps and bracelets made of the following materials:

Leather
Stainless steel
Rubber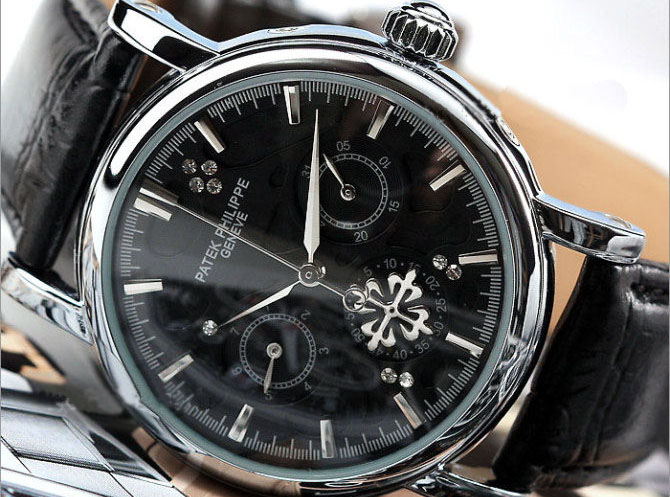 Ceramics
Titanium
If the accessory is made of metal, it is called a bracelet. Do you prefer leather or rubber? Your band will look very stylish!

The advantages of an elegant accessory depending on the material

Leather Band - a classic that is both suitable for sports models watches. Soft leather looks elegant, is a long and well nositsya.Esli your leather strap worn over time, it can be easily replaced.
The rubber strap is not worse than the skin, ideal for water control watches, it looks respectable and fashionable. The rubber strap is suitable for modern models, a perfect example - a replica of the model I-Gucci. The strap fits snugly your wrist, in these watches, you can play tennis, sunbathing on the beach or dancing in a trendy club.
Ceramic bracelets are used in replicas of prestigious watch models such as Chopard Happy Sport or RADO Sintra with stunning pale pink shade.
Metal bracelets - additional decoration watches, they are characterized by high strength and moisture resistance.

There are various types of metal bracelets.
Most Popular:
Normal bracelet with folding clasp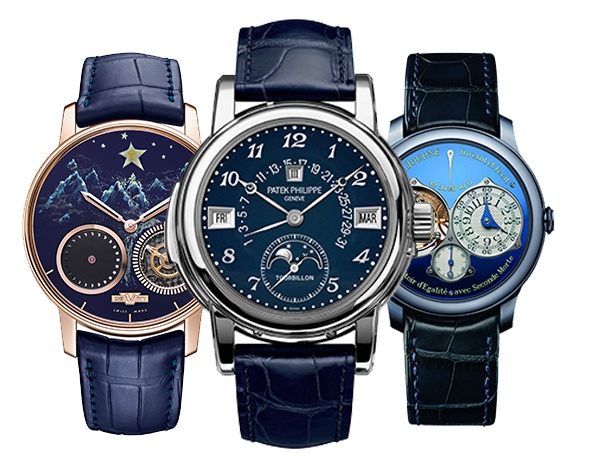 Bracelet elastic
Skeleton bracelet with a rigid structure that does not have a buckle .This option is most often used in women's watches.

The most practical, ordinary bracelet with a buckle, it is easier to "fit" in his hand.

A metal bracelet may be made of titanium, stainless steel, as well as combinations of steel and rubber.
Note the excellent replica respectable BREGUET Type XX / Type XXI with a titanium bracelet - these watches are worthy to be yours!

Chronograph
Chronograph - a clock having two distinct measuring systems, one of which measures the short time intervals using a counter fixing seconds, minutes and hours.

This system does not depend on the basic mechanism of hours switched on and off at the request of their owner with special buttons on the body.

Indications chronograph usually displayed on separate dials additional hours, which may be several.

There are several types of chronographs: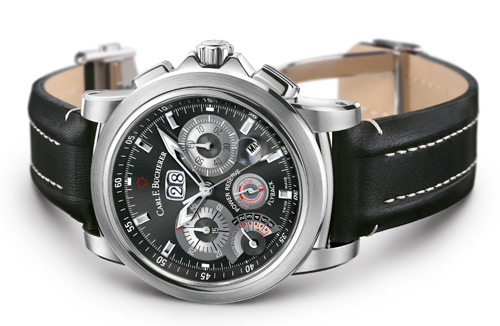 Simple
Summation action
One-hand
Two-hand
Chronograph - it is fashionable and prestigious!

Copies of Swiss watches men's offered in our catalog, are often provided with a chronograph.

Why do I need a chronograph and tachymeter what?
Often watch with chronograph often choose for themselves professional athletes and people leading a healthy lifestyle. It is worth noting that the very presence adds a chronograph watch your respectability and style.

If you like to be original - buy a replica of stylish watches Ferrari Chronograph, with a nice strap and clean lines of the housing.

Another useful addition - tachymeter. It allows wearer to measure the average speed of its movement.

Can we do without the tachymeter and chronograph?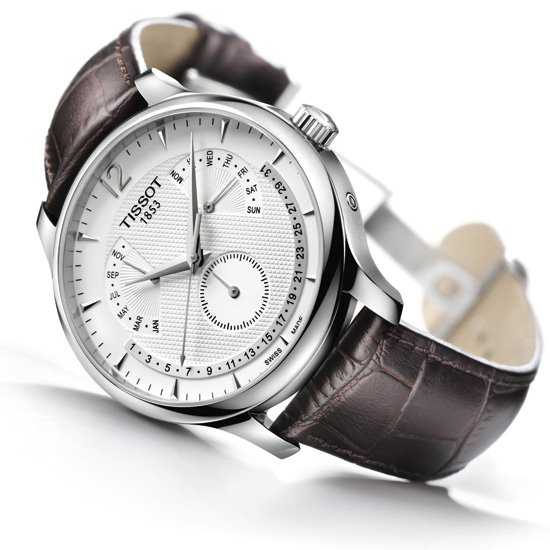 If you are lady, you easily can buy a watch with a classic dial inlaid with crystals or in the original package. But men like complex mechanisms, and chronograph watches look very impressive.

This man will not deny myself the pleasure to buy a replica of the Dior Christal watch from our catalog, system equipped with a chronograph, encrusted with crystals, a stylish rubber strap.

Particular attention to detail: the chronograph and tachymeter - your personal system of measuring time!

Chronometer

When every second counts, it is necessary to take into account the time with incredible accuracy. The easiest way to do this if you have a clock-chronometer.

What is a chronometer, and what is its purpose?

Mechanical Chronograph watch with a particularly precise stroke called a chronometer. This proud title they receive, if successfully pass special tests and get certificates. All the details of the tests pass (temperature, position and basic parameters) must be recorded in the certificate and on the case is a special mark.

The error is chronograph course of four to six seconds per day.

Today, anyone can buy a copy of a great watch-chronometer from our catalog with an obligatory mark on the body.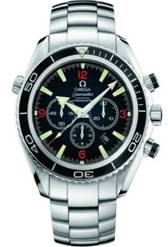 If you have a chronometer watch, then you really value your time.

Tests in Switzerland or how born chronometer

In order to obtain a certificate of chronometer, the watch must be tested at the Swiss Institute of timekeeping or Controle Officiel Suisse des Chronometres.
During the tests, each test clockwork!
If at least one of the parameters does not meet the requirements of the standard, the mechanism does not pass the test, and the certificate shall not be issued to him.

The test lasts 15 days and only after the successful completion of all tests, the clock can get the title of certified chronometer.

Chronometer or regular watches?

You have every right to choose their own hours for the soul. They can be graceful, as a replica CHANEL J12 or impressive as a copy of a Swiss watch HUBLOT Big Bang.

But! If you want to pass for a man punctual and business, then pay attention to a copy of timepieces from our catalog.

Watch Chronometer often choose business people, successful and respectable.

Do you want to think of you in that way? Buy a copy of chronometers on our website: choice in the catalog - the most extensive.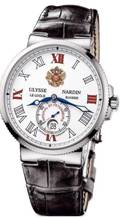 Impermeability

If you like to wear a watches around the clock without having to remove, then you will be interested to learn about this important and useful property of watches, as the water resistance.

Watch for a diver or a businessman?

Water resistant watches If you - a fan of extreme sports and love to observe the life of the underwater world, then you will need for your hobbies special equipment for diving and, of course, a special watch.

With watches for divers you will not go to the club and are wearing under their clothes. For this purpose, buy a replica of the excellent Swiss watches from our catalog.

If you lead an active life, work and rest, then you should be fine waterproof copies of Swiss watches from our catalog, stylish and modern.

Note the magnificent replica of the Ulysse Nardin Maxi Marine Diver, which are not only characterized by a reliable movement ETA 2836, but also have basic protection against moisture.

It is understood that copies of Swiss watches are not designed for diving in the sea, and the sign WR on their housing is often the only decorative detail. But washing hands or dishes you can absolutely safely, without worrying about the fact that the moisture gets inside the housing and damage the mechanism.

Water resistant watches What are all these strange characters?

On the back cover of wrist watches are often present some notation:
WR means that these watches have a minimum water resistance, so the moisture in the body is not a problem. In them, you can safely wash their hands and even caught in the rain.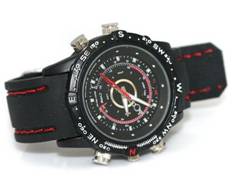 WR30 provides an opportunity not to remove watches, bathing in the shower.
If your watches has a sign WR WR 50 or 60, in these hours, you can swim.
WR 100 and WR 150 - the owner of the watch can nyaryat in the mask.
If you are fond of diving, your watch should be marked WR-WR 200 3000, depending on the depth of immersion.

What is a binary watches?

Modern fashion does not stand still, and the progress of mankind spur to invent new "chips". Binary Clock - one of the innovations of recent years, dictated by modern technologies.

Binary watches - it's convenient?

At the very least, unusual! In these hours the time is displayed in binary format.

Binary watches have no hands, they are replaced by LEDs, which show the current time. If you - the owner of the binary clock, you know what time it is, you can folded sequence of lit indicators.

How to determine the time of binary watches?

In most cases two or three rows of binary digits are displayed on the watches display.
The first shows the time in hours, minutes in the second and third row shows a second.

In binary clock function clockwise carry the numbers 1, 2, 4 and 8, and minutes are indicated by numbers 1, 2, 4, 8, 16 and 32. The lighted lamp under the number shows the current time, which is obtained from the sum of two numbers:

Burning numbers 1 and 8 - is 9:00
Burning numbers 1, 4, 16 and 32 - is 53 minutes that is now - 9 hours and 53 minutes

Binary Watch - creative, fashionable, stylish!

Of course, everyone decides what he needs binary clock!

If you - a strict adherent of the classics, then this option is not for you. We advise you to pay attention to an excellent copy of Patek Philippe Grand Complications Belgian-plated in rose gold color.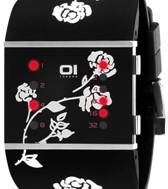 If you like a respectable chic, a replica of ROLEX GMT-Master II from the catalog - exactly what you need.

For sportmens we recommend stylish replica Swiss watches TAG Heuer Monaco, as fragile ladies will appreciate the double Van Cleef & Arpels Round Lady Arpels with a spectacular pattern rhinestones.

But if you are young, dynamic, ambitious, like everything new and progressive, the binary clock, you should definitely buy!

Choose watches depending on your mood, style of dress or the weather. Buy multiple copies of different versions of Swiss watches, including binary to change them more often - and always be on the new trend of the day!

What is the skeleton?

Can I surprise you by showing you behind the scenes of the theater? Of course, because it is the art created there. Surely the same excitement experienced by each person, first saw the work of gears, axles and springs of clear glass graceful skeleton.

Clockworks - a watch in which the mechanism is not hidden under the back cover of a deaf and dial, but only covered with clear glass.

These watchmakers create a skeleton so that unnecessary parts in the field of view was not, and the remainder of the mechanism looked harmonious and impressive.

Who came up with the skeleton and how to create it?

The first skeletons were many years ago. Like all well-forgotten past, today they are - at the peak of popularity.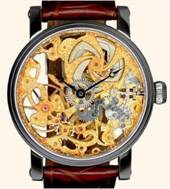 In our catalog you will choose for myself any form of skeletons with a variety of shades of the body, etc. Note Vacheron Constantin Patrimony with perfectly matched and garmnichnymi forms parts.

To create not only accurate, but also aesthetic mechanism wizard cover some parts of precious metals coated or completely made of gold, platinum, etc.

Some components of the mechanism cover thread and richly decorated with precious stones, drawings or glaze.

Skeletons in modern fashion

High-quality replicas of Swiss faithfully reproduce the inner world of clockwork. The skeleton Glashutte Die Pano Kollektion every detail has its place, and through the sapphire crystal can be considered as time inexorably hurry.

Watching the work of the movement, you can relax and think about something important, focused and collected.
What is a Tourbillon?
Your clock is accurate to fractions of a second? This means that they are provided with an amazing and sensitive mechanism, which is called the Tourbillon.

Translated from the French Tourbillon means "whirlwind."

The tourbillon was invented in the XVIII century, in order to improve the work of clockwork precision.

They have a strap made of genuine leather with embossed crocodile, the body with a spraying mechanism and visible under the sapphire crystal. They have a built-in mechanism for the tourbillon, gives the watch a special glamor and respectability.

Today, the most common two types of tourbillon:

Traditional
Soaring

How does the tourbillon?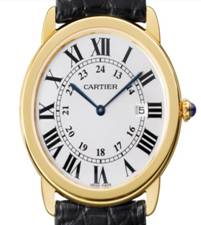 The mechanism of high accuracy time course work as a supplement to the basic mechanism consists of the balance wheel and escapement fork, arranged on a rotating carriage.

Tourbillon compensates the influence of Earth's gravitational field on the accuracy of the clock mechanism.

Through his influence the moving parts of the mechanism of hours work more accurately and more smoothly. As a consequence - increase in the accuracy of the watches.

Anchor mechanism rotates about its axis, reducing the value of the deviation, minimizing its 0.3 seconds per day.

Depending on the speed of rotation of the carriage are distinguished:

Minute tourbillons
A half-minute tourbillons
Revolving tourbillons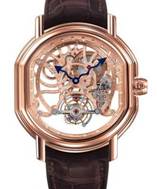 Today also produce various modifications tourbillons.

What is a Tourbillon? Do I need to watch with a tourbillon?

Perfect replicas of Swiss watches from our catalog have a luxurious look, versatile and work with high accuracy.
But your friends and co-workers will necessarily note to myself that your watch - the height of perfection, if it is a replica of the Ronde Solo de Cartier Tourbillon! And if they do not know what the Tourbillon range, then you can tell them about it, showing these amazing watches vividly!


Self-winding watches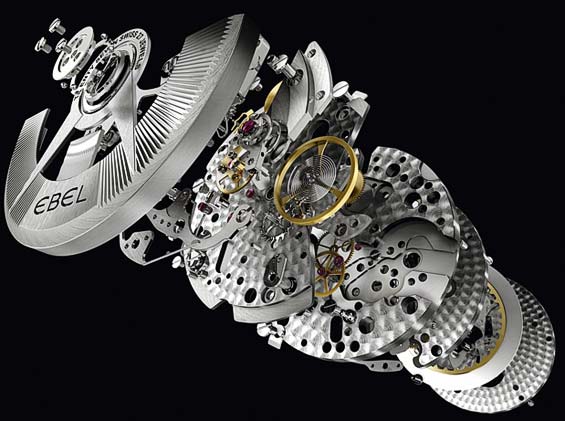 Back in 1777 in the Jura mountains of Switzerland, in the small town of Le Locle Abraham-Louis fracture of the automatic winding mechanism invented. This invention has created a furor in watchmaking. In 1931, Rolex released the first wrist model. And today is a device naturally has repeatedly upgraded, is used in many brands of watches.
The source of energy in them is a special spring winding rotor (the so-called inertial sector) that wraps around the central axis of the watch. In order not to overload the abundance of more technical terms, you can simply say that making everyday movements (walking, working at the computer, etc.) you charge your watch. You agree that it's incredibly convenient?

Unfortunately, this mechanism has its drawbacks. For example, running accuracy, the norm is a discrepancy with the exact time of 10-30 seconds in a day, when quartz watches 4-5 seconds per month (for comparison. Hours with manual winding norm is a discrepancy of 40-50 seconds). Just running accuracy may depend on other factors: the ambient temperature, position relative to the ground, wear parts of the mechanism. But at the sound operation of these factors play a role almost. However, if you compare automatic watch and clock with manual winding, the prize will be on the side of the first.
Advantages of the automatic winding in a higher accuracy as compared with conventional mechanical watches that require manual winding. The second advantage is watertight. Since most of the time the crown is not used, therefore, moisture and dust get into gear rarely. Finally, due to the features of the mechanism, self-winding watch with a shock-resistant.

The most sophisticated mechanical watches are considered to be those that received a certificate of COSC (Contrôle Officiel Suisse des Chronomètres). It is now recognized watch brand talent. So how to get it very, very difficult. Watch tested for 15 days, checking the accuracy of the five indicators at three different temperatures. As a result, the deviation from the exact course should not exceed one second per day. Naturally, such certificates are issued only to the most well-known and well-deserved brands such as Rolex, Omega, Panerai, Chopard, TAG Heuer, Tissot and others.Very often people wonder how much and how long it is necessary to "waving hands" that would wind the watch completely? It is worth repeating. No waving motions like a rock concert or to make mowing is not necessary. self-winding mechanism is designed so that just enough short walk to charge the watch.

Automatic watch - is a modern and stylish accessory, it will last you a long time. Maybe they even pass by inheritance to your children. The durability of a mechanical watch with automatic winding in the examples and confirmations are not needed.